The optimal solution package for your project!
You determine the requirements -> we deliver the solution!
It's time to act! Due to the ban of fluorescent lamps, it is now the time to refurbish and  switch to an energy efficient LED solution.
Calculate your energy saving potential now with our new calculator https://savecalc.zumtobel.com/
In order to provide an optimal lighting solution for a project it requires so much more than simply selecting an optimal luminaire! In this context, it is important to generate a complete package of luminaires, lighting management systems, user interfaces and services that is best suited for the respective requirement. Whether it is:
providing an optimal user- and task-oriented lighting which fulfill lighting requirements,  
supporting the health, well-being and/or productivity of users,  
reducing the required energy demand and thus also operating costs,  
or optimizing workflows and processes and make a building fit for the future...  
Light can do so much more!
However, in this context it is necessary to know which solution packages meet the respective requirements. And precisely for this purpose, this tool contains an overview of all features of the offered solution packages.

Enjoy exploring the wide range of options! 
Basic Lighting Control
The ideal introduction to the world of intelligent lighting control. Simply connect it piece by piece and you're done - regardless of whether it's a comfort control device such as the CIRCLE control point, a presence detector or a light sensor for daylight-dependent lighting control. The basic light management system (DIMLITE) is particularly suitable for small systems.
The features at a glance: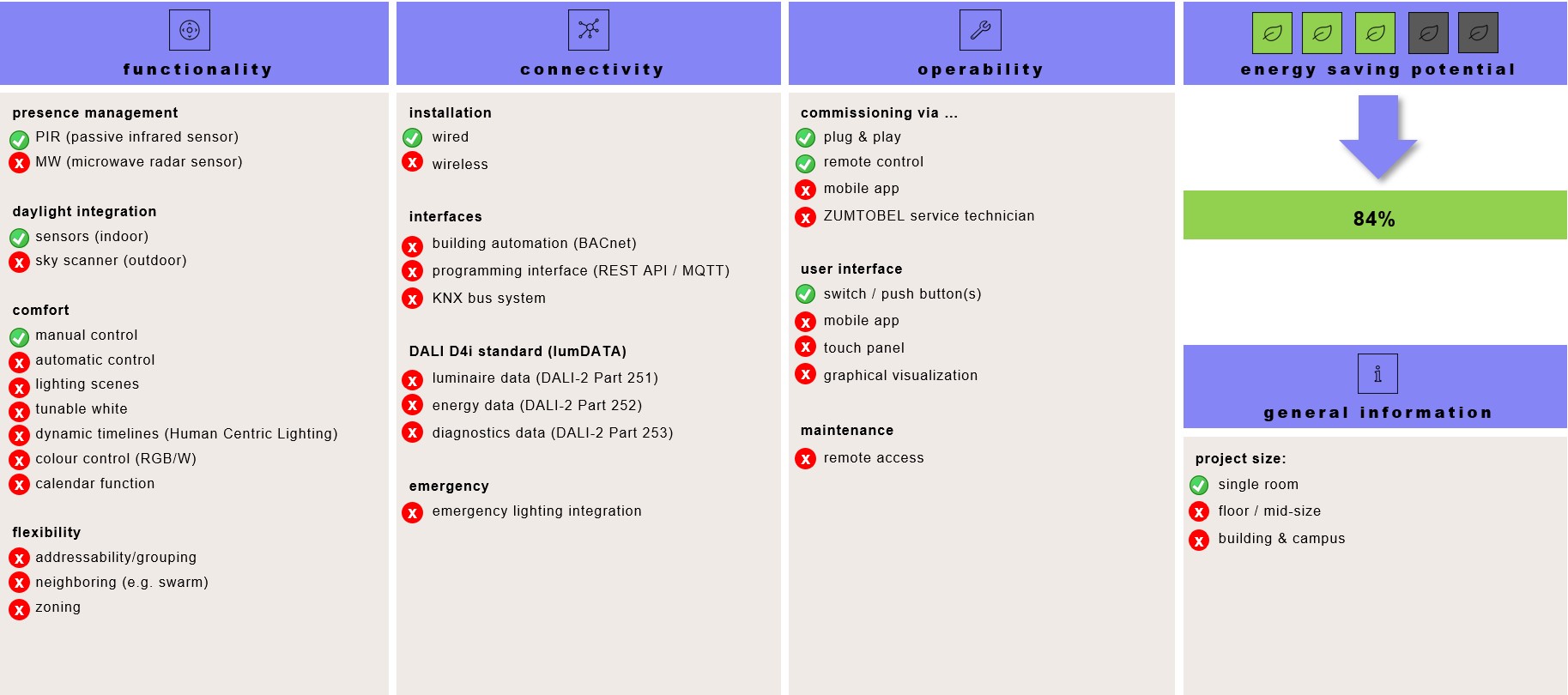 Basic Wireless Lighting Control
The ideal wireless solution for small and medium-sized systems is BasicDimWireless. Especially when it comes to the refurbishment of projects, additional wiring is not possible or too complex and the advantages of light management systems in terms of energy savings and comfort are still to be exploited.
The features at a glance: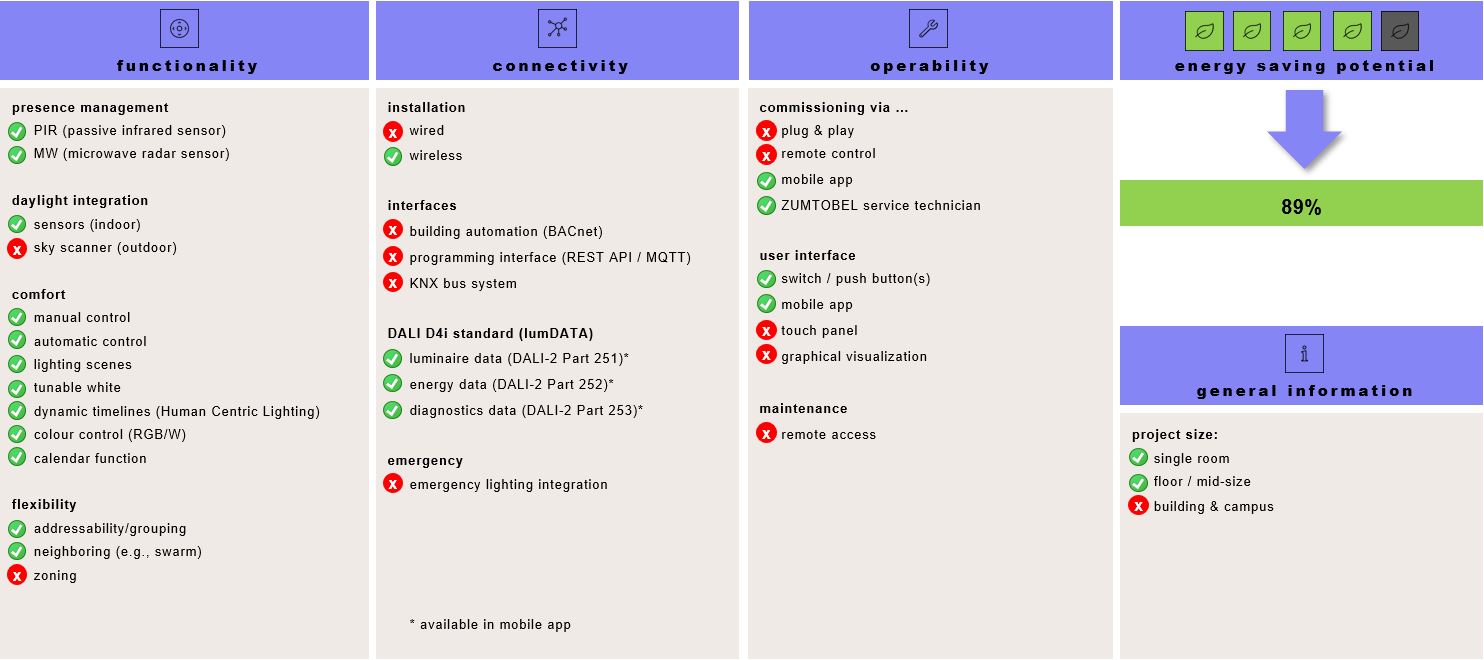 Advanced DALI Lighting Control
With our LITECOM light management system, few requirements remain unfulfilled. Especially for large buildings or systems, LITECOM offers us the full range of functions, is expandable and brings maximum energy savings.
The features at a glance: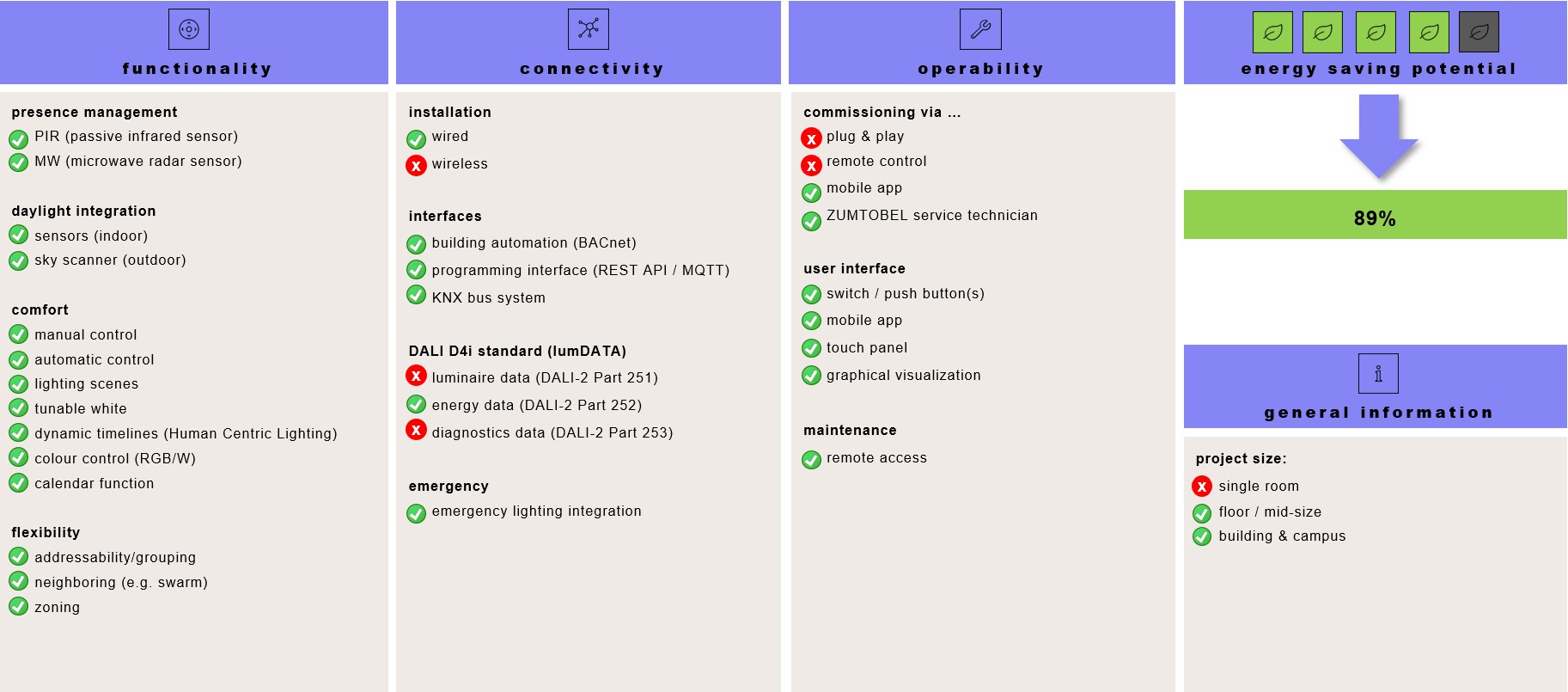 Advanced Hybrid Lighting Control
The two worlds wirelessly and wired can be connected via the BasicDimWireless Gateway. While the majority of a system is controlled via the central light management system, individual smaller areas can be controlled via radio and integrated into the overall system.
The features at a glance: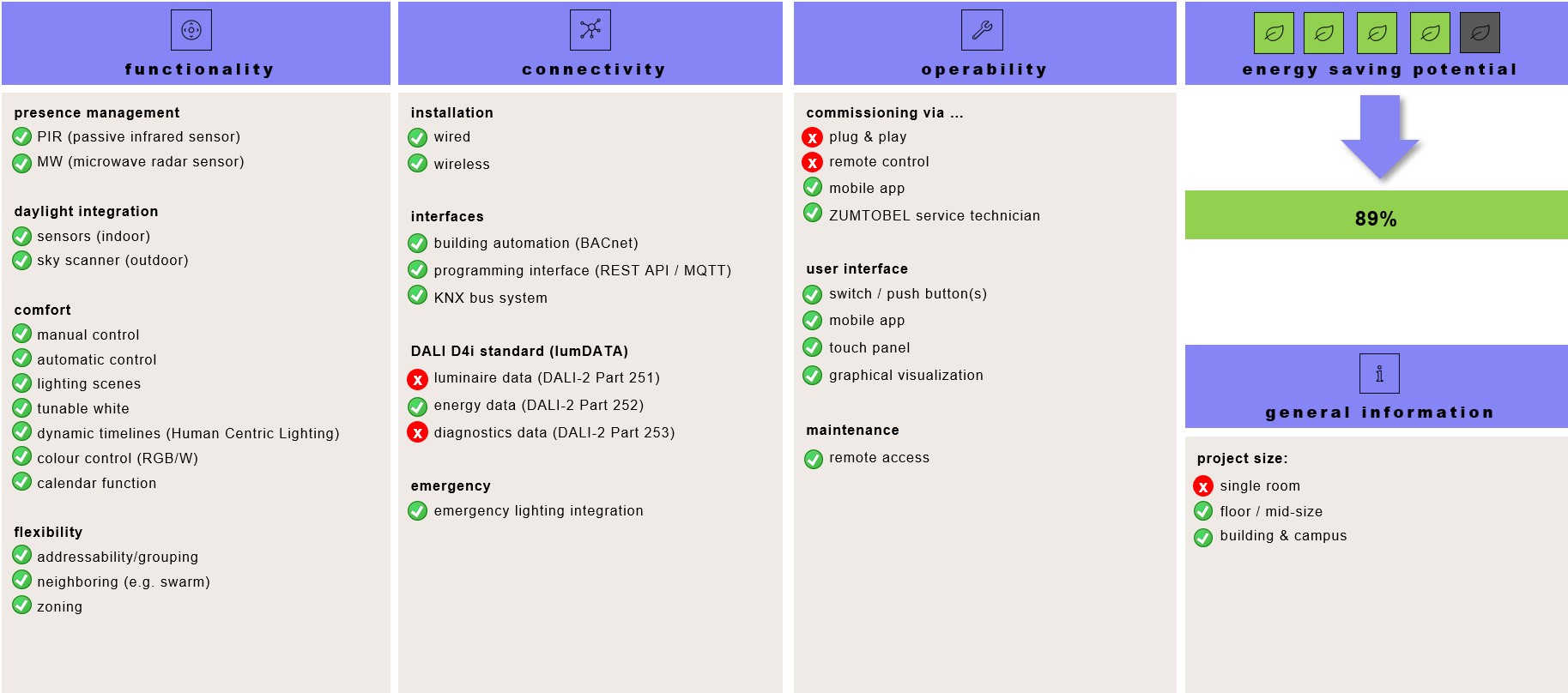 IoT
Lighting is an infrastructure ideally for the combination with High Accuracy Positioning (HAP). Giving transparency of your operation and increase the efficiency of process by locating people and objects down to the dot - with maximum precision. In real time. That is the promise of HAP technology.
The features at a glance: